PRISM by Waterford Spraoi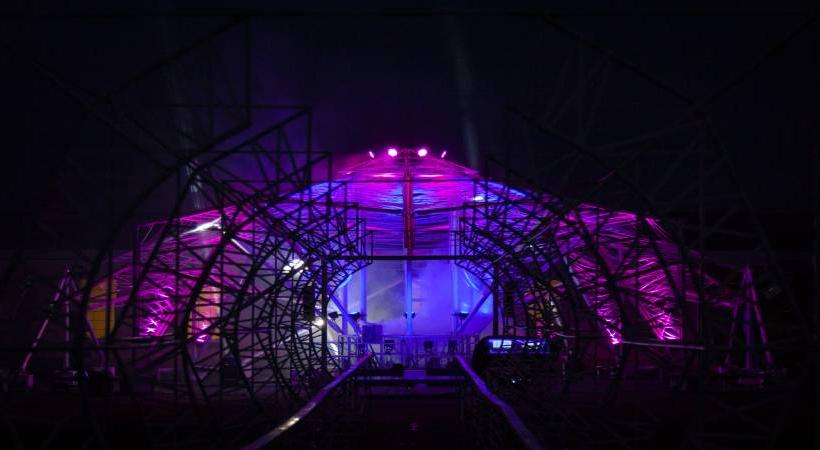 Event Description
PRISM by Waterford Spraoi 8-10 April 2022 at 8.30pm Kickham Barracks, Clonmel
The award winning Spraoi street arts company presents PRISM at Kickham Barracks, Clonmel, from 8th - 10th April as the next edition of the In The Open I Faoin Speir Clonmel programme. Led by Tipperary Arts Office this PRISM performance is unique to Clonmel and includes the (Hunchback) Choir and the Alison Cronin Dance Academy ensemble from Clonmel. Nightly performances incorporate original music, dance, live band, choir, aerial dance and spoken-word content. In the Open | Faoin Spéir is an Arts Council funded programme developed in response to the COVID-19 crisis which supports a variety of outdoor arts events taking place in public spaces around Ireland. This programme for Clonmel is led by Tipperary County Council with local arts partners Clonmel Junction Arts Festival and South Tipperary Arts Centre, as well as local and regional artists, musicians, dancers and theatre-makers. PRISM is a unique performance structure housing live dance, music and contemporary circus performances and will once again transform the parade yard in Kickham Barracks for Clonmel audiences. PRISM illuminated will invite audiences into an imaginative space where audience and performers intertwine for an exceptional experience. PRISM celebrates colours combining to create altered, united, light and human capacity to adjust our perceptions of what we are experiencing.
Book now at: https://www.junctionfestival.com/product/prism Tickets €5 / Group of 6 people €20
Event Start Time
08:30 pm
Venue Name
Kickham Barracks, Clonmel.