Couch to Circus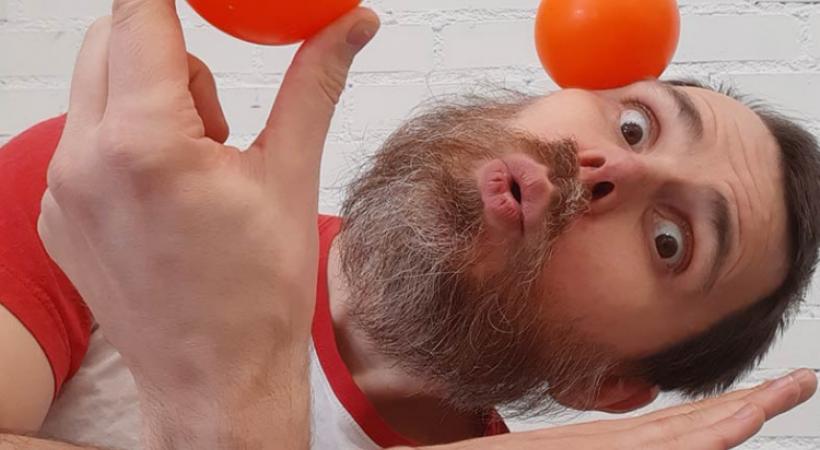 Event Description
Couch to Circus! Are you age 16 to 25 years, living in Tipperary? Looking for a fun challenge during lockdown? Try Couch to Circus with Cloughjordan Circus Club. We are offering a menu of four 4-week circus challenges aimed at getting connected, motivated and active in a fun and engaging way. Attend a weekly live session with amazing tutors and during the week you will have access to a pre-recorded daily follow-along practice video of 20 – 30 mins with your tutor.
Where equipment is required we have simple "how to make" videos as well as the option to post out props in exchange for a refundable deposit. There are 4 options to choose from Hula Hoop, Clown, Handstand and Juggling. Each course starts with the basics and week by week you will build your skills, especially if you follow the daily practice videos! All workshops are FREE! There are limited places so please book on our website www.cloughjordancircusclub.ie or email cloughjordancircusclub@gmail.com This programme is funded by Healthy Ireland and Tipperary County Council.
Hula Hoop, instructor Maria Corcoran teaches regularly with Cloughjordan Circus Club. In these fun sessions, which have the added benefit of developing core strength you will learn to sustain a spinning hoop on your waist as well as learning some fun tricks and spins! Hula Hoops can be delivered in exchange for a refundable deposit. Begins Wed 24th Feb 6pm – 7pm Runs for 4 week Clown! Robyn Hambrook is passionate about sharing her love of clowning, Robyn set up The Online Clown Academy with Holly Stoppit to keep clowns connected and playful in lockdown. Dive into the world of clown where anything is possible. Expect games, fun performances and lots and lots of laughter. We'll send you your red nose in the post!
Begins Wed 24th Feb 7pm – 8:30pm Runs for 4 weeks Juggling! Simon Llewellyn is a manipulator extraordinaire. He currently lives in Finland where, when he's not performing, he works with Sorin Sirkus. Simon is a regular visitor to Cloughjordan Circus Club teaching on summer and holiday programmes. These fun workshops will increase your hand eye co-ordination and are a great way of unwinding after a long day! You can make your own juggling balls or request a set of 3 to be posted out !
Begins Thurs 18th March 6pm -7pm Runs for 4 weeks Handstand! Never been able to even attempt a handstand? Don't worry this 30 day programme takes things in tiny steps aiming by the end to hold a handstand against a wall for 20 seconds! Natalie Reckert has been teaching the art of handbalance for many years, this course is a gentle introduction to core and upper body strength training. Natalie will meet the group once a week with a focus on connecting, motivating, supporting and encouraging you as you follow along with a daily 30 min practice during the week. Begins Thurs 18th March 7pm -8:30pm Runs for 4 weeks
Event Categories
Keep Well
Venue Email
cloughjordancircusclub@gmail.com